Seems like GW doesn't plan on holding back in overwhelming the Warhammer community with their future agenda! Well, maybe it's just fair that they...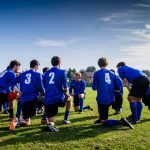 Want to learn the mentality of how to set goals for yourself? Nick Brown has got you covered! In every aspect of your life, you...
This week at Nights At The Game Table, we're taking a break from our winner-stays-on series to bring our fans something very special: a...
This week's newest team for pre-release is from the  Blood Bowl - a revamped fantasy football game set in an alternate timeline of the...
In this week's edition of Mind Games, I want to look in a slightly different direction than we have in recent weeks. Rather than...