The Grot Horde has returned once again! Fans of NATGT will likely have seen Kevin's rampage across the channel in the past few weeks. His...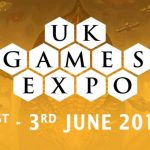 Seems like GW doesn't plan on holding back in overwhelming the Warhammer community with their future agenda! Well, maybe it's just fair that they...
There's magic in the air here at Nights At The Game Table, and we're very excited to announce our first-ever episode of Magic The...
Join us Tuesday October 16th at 4:30pm EST to watch me play Custodes against Jim's Dark Eldar Harlies and Eldar. This will be a...
Tomorrow June 28th at 3pm EST I will be playing Tyranids vs Jack Harpster on Night at the Game Table PRO. The game will...