Welcome to Top Warhammer 40K Lists, where we take a look at three lists for a given faction and break down what makes...
After weeks and weeks of excited speculation, Wrath And Rapture is now fully available for pre-order! Fans everywhere have been waiting to see exactly what...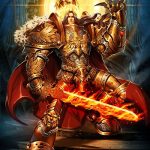 We are going to give you a breakdown of our picks for the top 5 coolest 40k legendary weapons in the 40k...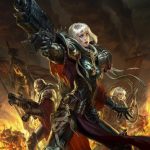 This is THE article for beginner Sisters of Battle tactics. We breakdown their background, playstyle, tactics, and make a 1000pt list.
The Iron Hands Codex Supplement includes rules for their Master of the Forge. Iron Father Feirros. This guy looks to be an absolute beast,...