It's out with the old, in with the new here on Nights At The Game Table! Following the shocking loss of Nick Nanavati to...
Hey guys, this Wednesday (July 10th) at 10am EST I'll be live streaming a match between Mike Butler and myself. I'll be using my...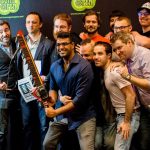 What better way to help you guys become better at 40k than by sharing my real life success story!  Grab some beer and popcorn,...
Welcome to Warhammer Tactics! Today, we're going to be looking at how to optimize the way we handle our Charge and Fight phases with...
Yesterday we covered new ways to upgrade your Aeldari forces. But today we've got stats and abilities for both the new leaders coming with...