Hey friends, as I'm sure a lot of you know there was a new FAQ that dropped yesterday which basically says that the vigilus...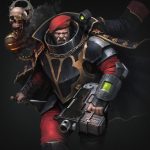 Want to start a Tempestus Scions army, if so then this is the article for you!
Join us Tuesday October 16th at 4:30pm EST to watch me play Custodes against Jim's Dark Eldar Harlies and Eldar. This will be a...
Phoenix Rising may have just come out. But while the dust is still settling on the fate of the Aeldari Race, across...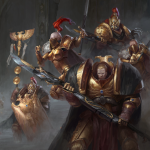 Psychic Awakening 8 War of the Spider has given us rules for the Talons of the Emperor. Talons of the Emperor are...