Hey guys, this weekend I'll be traversing the great wall to the frozen north to play in my first ever Canadian event! The Canadian...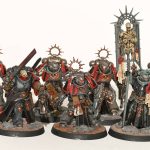 The Renegade Open 2021 Warhammer 40k tournament has returned this year and allowed the New Black Templars Codex. 63 players vied for...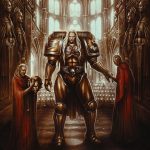 In this article we're going to give you 25 facts about Blood Angels that you may not have known! And be sure...
This week on Nights At The Game Table, we've got two fan-favorites squaring off for control of the battlefield! The Queen of the Necrons...
Warhammer Fest Day 1 is in the books and today was all about Warhammer 40k. The Nights' Team was watching intently and...